June 05, 2020 / Warren Hurt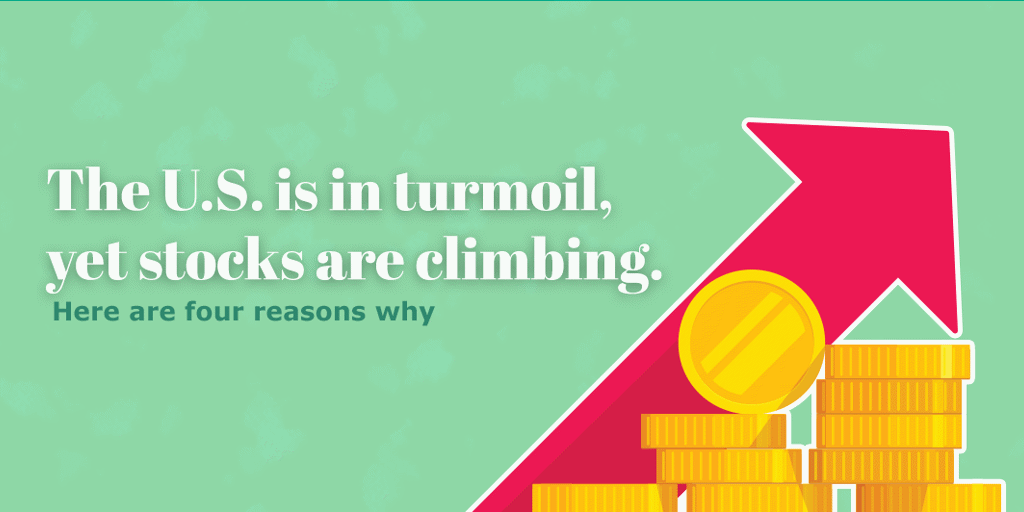 The U.S. is in turmoil, yet stocks are climbing
By Warren Hurt

Despite a global pandemic, Great Depression-era levels of unemployment, mass demonstrations and an economy in turmoil, the stock market is booming.

Here are four reasons why:

1. Market weight skewing the index
The S&P and Nasdaq are weight-based indexes. This means that the larger the company, the greater the influence they have on the index's performance. During this crisis, the biggest companies – Microsoft, Google, Amazon and Apple – have not suffered very much. In fact, many have even been able to take advantage of the crisis. If the biggest companies grow, the index follows because the top 10 companies have a bigger impact on S&P 500 performance than the bottom 300. To be sure, the market would look much different if the five biggest companies in the S&P 500 were airlines and hotels.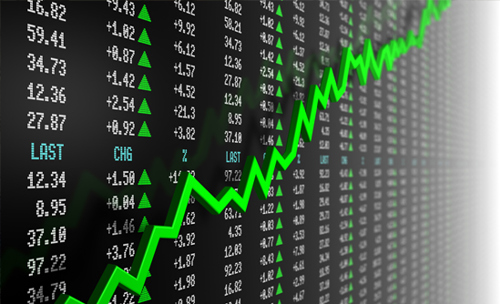 2. The market is pricing in a quick recovery
At these levels, investors can't believe that Depression-level economic indicators will last. There are some reasons to hold out this hope. For instance, Delta Airlines just negotiated a deal with their pilots' union in which they agreed to keep all pilots but cut wages. At full operations, there is a significant pilot shortage. At long-term reduced operations, there would be plenty of pilots. Delta's decision to keep the pilots says they have not given up hope on a relatively quick recovery.

3. Stimulus has supported incomes
We have delivered fiscal and monetary stimulus at a level never even before imagined. Surveys are showing that nearly one half of unemployment recipients are making more while unemployed than while working their regular jobs. It appears that the stimulus money is doing its job – at least so far.

4. Lack of investment options
Simply put, investors don't really have anywhere else to take their money. With cash paying at (or below) zero and the 10-year U.S. Treasury paying less than 0.70 percent, how can anyone invest in those assets for the long term?

Bottom line
Of course, there's no guarantee this market rally will last. It's possible that the market has gotten ahead of itself, but it also appears that the gradual reopening of the country is occurring without major setback. The quicker we can get back to normal, the less damage we will see to the economy and investment portfolios. 
Warren Hurt is the vice president, chief investment officer at F&M Trust
Join our e-newsletter
Sign up for our e-newsletter to get new content each month.