June 22, 2020 / Ray Wills
The Secret To Avoiding Secret Shopper Scams
By Ray Wills, security officer at F&M Trust

Did you receive an offer to get paid to shop or eat at bougie restaurants and review them? It sounds too good to be true, because, well, it most likely is. So, are secret shoppers real?

Known as a secret shopper scam or mystery shopper scam, it works something like this: You receive a letter or email — along with a pretty substantial check — asking you to be a paid secret shopper.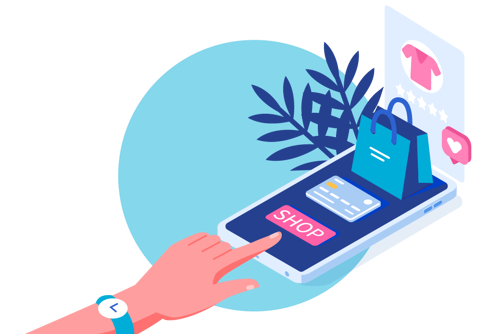 And the letter and check look like they come from a well-known, reputable company. You receive detailed instructions for your "assignment." All you need to do is deposit the check, say, for $5,000, into your bank account, wire-transfer $4,000, keep $500 as compensation and use $500 to dine out and purchase items. Among those items you are directed to purchase are gift cards.

As confirmation that you've done your job, you'll be asked to provide the gift card numbers and pins or take a photo of the cards and send them to your "recruiter."

By the time you find out that the check is a fake, the money is gone, the gift cards are no longer valid, and you're responsible for paying the full amount of the check back to the bank. 

Avoid the scam
Here are tips from the Federal Trade Commission (FTC) to identify and prevent yourself from falling victim to secret shopper email scams: 
Google search the company that contacted you, with the words "review," "complaint" or "scam."
Keep in mind: Legitimate companies pay you to work for them. No real employment opportunity requires you to pay for the job.
Never accept payment from someone who asks you to return money to them by way of check, gift cards or wire transfer. It is a scam.
Do not wire money or purchase gift cards for any job opportunity.
If you receive any letters soliciting you to be a secret shopper, report it to the FTC at ftc.gov/complaint and your state attorney general's office.
Join our e-newsletter
Sign up for our e-newsletter to get new content each month.