October 09, 2023 / Jill Reddecliff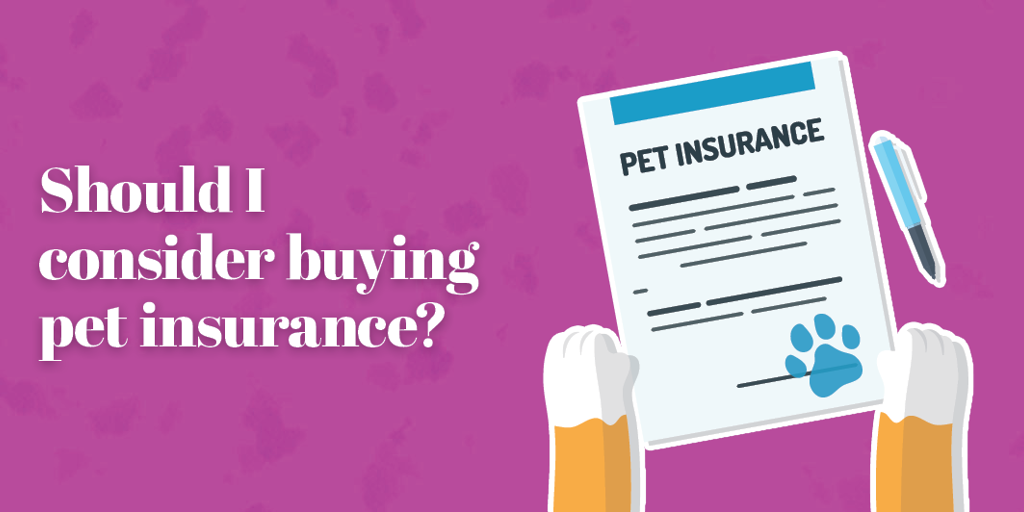 Should I consider buying pet insurance?
Everyone loves their pets. And despite our best efforts to keep them safe, injuries and serious illnesses sometimes occur. Vet bills for treatment can add up fast, sometimes into the thousands of dollars. A pet insurance policy can help you pay them.
There are three main types of pet insurance plans:
Accident and illness. The most common type of pet insurance, these plans cover treatment for illnesses and accidental injuries. The average cost is $640 per year for dogs and $387 for cats.
Accident-only. These plans will pay if your pet swallows a toy or is hit by a car, but not for any illnesses such as diabetes or arthritis. The average cost is $201 per year for dogs and $122 per year for cats.
Wellness or preventive care. This type of coverage is usually an add-on to one of the policies above. It will pay for well visits, vaccines, and other routine care.
After you buy your pet insurance plan, you will usually have a short waiting period before the coverage takes effect. Waiting periods are typically a few days to a couple of weeks.  
Most pet insurance plans allow you to take your pet to any licensed vet for treatment, so you don't need to
 worry about whether a given clinic is "in network." In most cases, you pay the vet bill upfront, then submit your receipt to the insurance company for reimbursement. Some pet insurers can pay your vet directly, so you don't have to put out as much of your own money.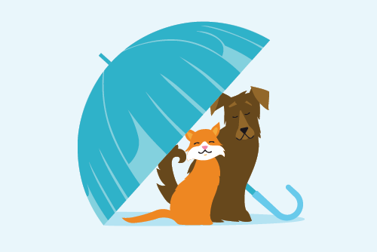 Some plans don't cap how much they will pay for covered treatments, but many insurers have maximum payouts. There could be a payout limit for the year or for a certain incident or condition. The higher your payout limit, the more your plan will cost.
Like other types of insurance, pet insurance has a deductible, the amount you pay out of pocket before the insurance company starts paying. Under many pet insurance plans, the deductible is applied annually. Under some, it is applied per incident. Once you pay the deductible for a particular injury or illness, the plan reimburses you up to the policy's limits, even in subsequent plan years. This can save you money if your pet develops a chronic, lifelong condition. 
Pet insurance generally covers only new injuries or illnesses, not pre-existing conditions – diagnoses made before the policy takes effect. You might want to consider purchasing insurance when your pet is young and in relatively good health.
Most plans reimburse you a percentage of the treatment costs. You choose the reimbursement level when you buy the policy, such as 70%, 80%, or 90%. Choosing a higher reimbursement amount generally means you'll pay more for your plan. Other plans reimburse you based on a benefit schedule they've established for each condition; if the vet charges more than the amount on the benefit schedule, you're responsible for the difference.
Most people pay their vet bills themselves instead of getting pet insurance, sometimes setting up a separate checking account out of which they pay for food, grooming, vet visits, etc. This account could also include money for insurance premiums and unexpected expenses, saving you from having to use a high-interest credit card to pay a vet bill.
But if your pet develops a severe illness or an injury requiring expensive surgery, having pet insurance can save you money. In extreme cases, it could even spare you the difficult decision between going into debt to pay for treatment you can't afford or facing the loss of your pet.

Jill Reddecliff is Project Manager for F&M Trust and mom to two dogs.
*This article is not intended to provide advice on insurance products, but merely state some points for consideration.
Join our e-newsletter
Sign up for our e-newsletter to get new content each month.