January 23, 2021 / Shelby White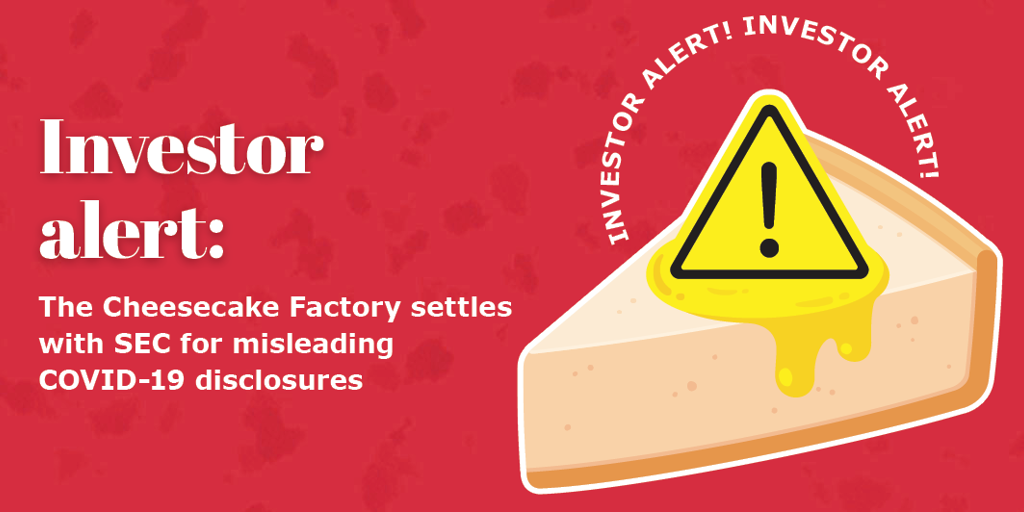 Investor Alert: Cheesecake Factory settles with SEC
The Cheesecake Factory Inc. is the first public company to be charged by the Securities and Exchange Commission (SEC) for misleading investors about the financial effects of the pandemic on their business.

Regulators say the company made misleading disclosures about the impact of the COVID-19 pandemic on its business operations and financial condition in its March and April filings, according to a press release issued by the commission on December 4, 2020.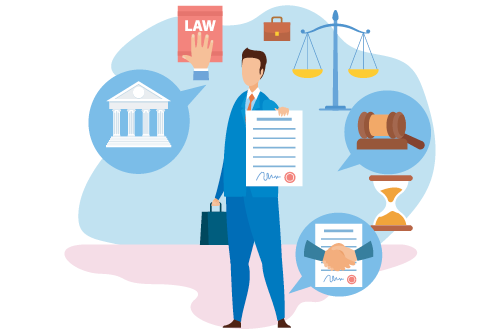 The Cheesecake Factory claimed its restaurants were "operating sustainably" during the pandemic. But that's not true, according to the SEC, which says the company's internal documents at the time showed that The Cheesecake Factory was losing approximately $6 million in cash per week with just 16 weeks of cash left.

The company also neglected to mention that it informed its landlords it would be skipping April rent due to coronavirus-related business impact.

"During the pandemic, many public companies have discharged their disclosure obligations in a commendable manner, working proactively to keep investors informed of the current and anticipated material impacts of COVID-19 on their operations and financial condition," SEC Chairman Jay Clayton said in a statement. "As our local and national response to the pandemic evolves, it is important that issuers continue their proactive, principles-based approach to disclosure, tailoring these disclosures to the firm and industry-specific effects of the pandemic on their business and operations. It is also important that issuers who make materially false or misleading statements regarding the pandemic's impact on their business and operations be held accountable."

Without admitting to the findings in the order, The Cheesecake Factory agreed to pay a $125,000 penalty and stop leaving things out.

"When public companies describe for investors the impact of COVID-19 on their business, they must speak accurately," Director of the Division of Enforcement Stephanie Avakian said in a statement. "The Enforcement Division, including the Coronavirus Steering Committee, will continue to scrutinize COVID-related disclosures to ensure that investors receive accurate, timely information, while also giving appropriate credit for prompt and substantial cooperation in investigations."
 
Shelby White is the corporate communications officer at F&M Trust
Join our e-newsletter
Sign up for our e-newsletter to get new content each month.