September 07, 2021 / F&M Trust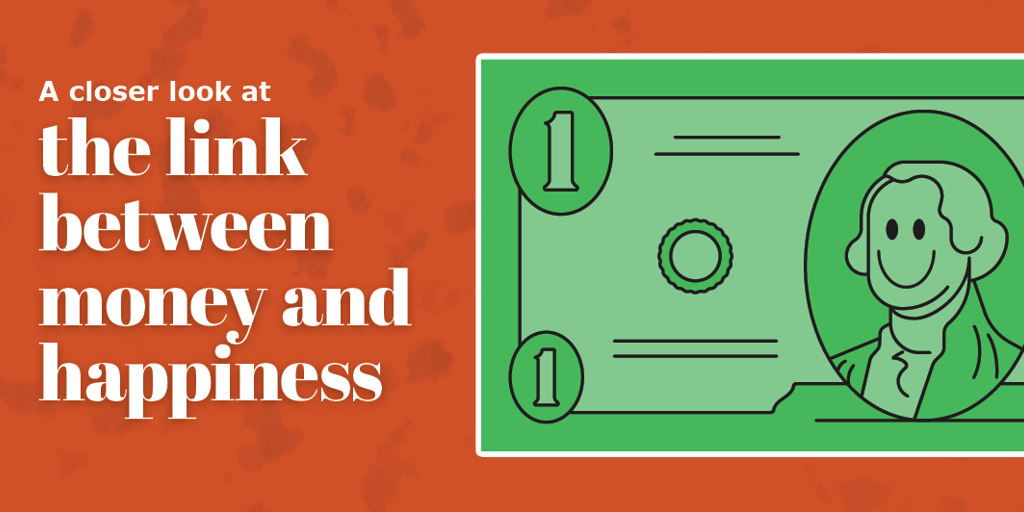 A closer look at the link between money and happiness
Can money buy happiness?
It's difficult to answer that question, but we do know this: Money — the mismanagement of it and the lack of it — can cause stress.
According to a Thrive Global study, 90% of people have said that money has had an impact on their stress levels. In another survey, 35% of all couples (and 44% of couples aged 44–54) said money is the primary cause of stress in their relationship. The same study found "annoying habits" to be the second biggest pain point in relationships, which means money is more stressful for couples than chewing fingernails, not making the bed, and leaving the toilet seat up. Yikes.
The reasons for money's impact on our mood are clear. Money has a huge impact on our daily lives. It's the central component of it, with almost everything we do involving money in some way. 
So, if not clearly communicating about money, not having enough money to pay bills, and mismanaging money can all cause stress and unhappiness, can the opposite cause happiness and bliss?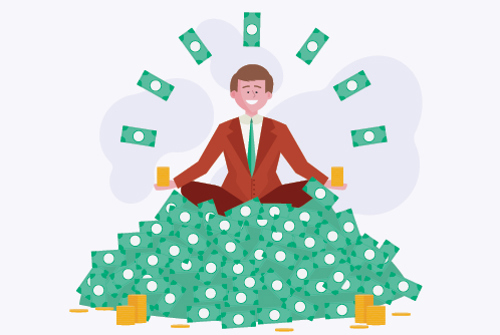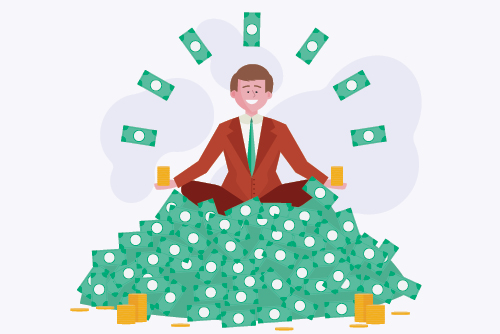 The answer is complicated, but the key to happiness may not be linked to how much money you have or make, but how you use it. Sure, having a sizable savings account and that elusive "emergency fund" can cause relief and decrease stress for many, but a more immediate source of happiness is found in the things on which we spend our money. 
You may even find that investing in experiences — not things — can cause greater overall happiness. Those experiences, and the long-term memories they create, may vary depending upon the individual, but could include big adventures like a vacation in Cancun or smaller ones like a camping trip, a concert, or a special meal. 
Of course, one surefire way to bank some additional financial bliss is to learn more about money. It makes sense. The more you learn, the better you'll be at managing money — and the better you are at managing money, the more money you'll have for that camping trip or concert. Or, yes, even that trip to Cancun. 
And, if all else fails — or as an additional tactic — you can even try meditation to achieve financial Zen. We created a resource for that, too, and call it Balanced — a series of three money-focused meditations led by real experts in mindfulness.
Meditation? Don't laugh; it works. And if it can lead to just a little bit of happiness when it comes to your money and stress levels, isn't it worth it?
Join our e-newsletter
Sign up for our e-newsletter to get new content each month.