February 08, 2022 / Warren Hurt
2022 Annual Big Game Predictor
Once again, it is time to roll out the much-anticipated Super Bowl Stock Market Forecast.

As some of you may remember, Robert Stovall, an equity analyst for EF Hutton, published a bizarre statistical anomaly in the mid-1970s. He found that in years where an original NFL franchise won the Super Bowl, the stock market would go up. In years that one of the AFL franchises won, the market would go down. That was fun back in the '70s when you had 10 to 15 data points. But, after 55 Super Bowls, the anomaly has held up.

The rule has correctly picked the direction of the market 43 of 55 times (78.2 percent). It has correctly predicted 33 of 40 "up" years (82.5 percent) and 10 of 15 "down" years (67 percent).


In previous years, there have been confounding issues with the forecast. For instance, last year's NFC representative, Tampa Bay, entered the NFL in 1976 as an expansion team – in the AFC. So, was last year's NFC team really an AFC team? In the spirit of recent modern data analysis techniques, I'm going to pick the data set that best supports my narrative and say they are an NFC team. Of course, this is the opposite of what I said last year, but as they say, "the data is always evolving".

This year, there is no question to which conference the teams should be assigned. The LA Rams were an original NFL team and are representing the NFC, and the Cincinnati Bengals were an original AFL team now representing the AFC. So, the forecast is clear: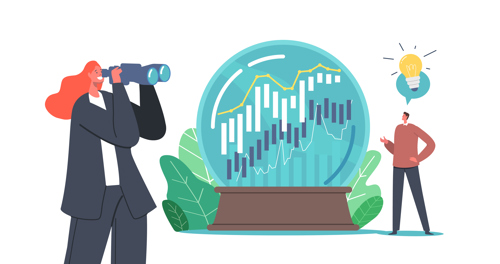 1. A Rams win is positive for the market.

2. A Bengals win is negative for the market.

3. You ALWAYS, ALWAYS call tails in overtime.


Warren Hurt is Chief Investment Officer for F&M Trust.


REQUIRED DISCLAIMER:
It should go without saying but just to make sure:
I totally made that stuff up about calling tails; coin flips are random events regardless of how bad the NFL overtime rules are. Past performance is not a guarantee of future results. Correlation does not equal causation. Warren Hurt and F&M Trust do not recommend making investment decisions based upon the outcome of a children's game played by grown men in February. Financial decisions made relating to the outcome of a children's game played by grown men in February are not FDIC insured and may (probably will) result in a loss of principal.
Join our e-newsletter
Sign up for our e-newsletter to get new content each month.